NEWS
We have started recruiting new graduates on the premise that they will become "independent venture capitalists".
unclassified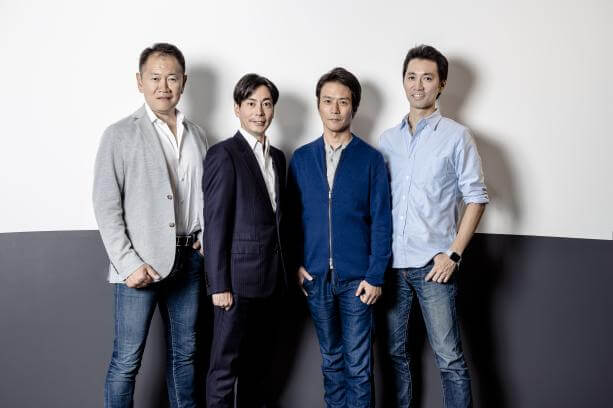 Incubate Fund, which will celebrate its 10th anniversary in 2020, has decided to hire its first new graduates. Incubate Fund is a venture capital firm specializing in investing in and nurturing early-stage startups, and has invested in and supported the development of more than 450 startups since its founding in 2010 with a total of 34.9 billion yen under management. (*Reference: List of Incubate Fund investors: http://incubatefund.com/portfolio/)
At the same time, we want to increase the number of general partners (GPs) in Japan who can make investments in the seed phase, the first stage, and we have a track record of supporting investments by young GPs to become independent venture capitalists. We have supported a cumulative total of 17 companies in establishing their first fund.
New graduates are expected to work with GPs and associates of the incubate fund to gain the necessary know-how and experience as a venture capitalist, and after a few years of training, form their own fund and become independent as a venture capitalist. We are looking for We are looking forward to your entry if you have the spirit to create the next generation industry.
▼ Incubate Fund New Graduate Recruitment Information Session Entry Form [For 21 Graduates
https://forms.gle/W5TMopEhynTt8g7c9
About Application
Desired Personnel Image
Not someone who wants to be a "fast" venture capitalist, but someone who wants to be a "next-generation industry-leading" venture capitalist.
People who want to explore the new venture capitalist image, not people who want to follow the traditional venture capitalist image.
People who want to contribute to the evolution of the organization as a VC firm in addition to their personal growth as a venture capitalist
A person who wants to be a "capitalist" who takes on part of the management responsibility, including the pain and suffering, together with the company, rather than an "investor" who acquires shares and sits back and waits for trading profits.
A person who is willing to respond at any time to consultations from the entrepreneurs he supports who are working even in their dreams.
People who respect and are passionate about the altruistic capital pecking order (in successful cases, entrepreneurs are rewarded in the order of entrepreneurs > investors > the company)
Those who are willing to take on the challenge of managing a fund as a partner in the future and who are prepared to leverage their own equity and take on the risk of assuming fiduciary responsibility
capacity (of boat, hall, aeroplane, airplane, etc.)
small number of people
selection process
1、Participation in the briefing session
Please apply from the following URL.
▼ Incubate Fund New Graduate Recruitment Information Session Entry Form [For 21 Graduates
https://forms.gle/W5TMopEhynTt8g7c9
Participation in the briefing session
If there are too many applicants, we may have to hold a lottery.
We will confirm your participation by contacting you from the secretariat.
For those who can't make the above schedule
If you are unable to attend, we will be happy to accommodate you on an individual basis. Please fill out the form above and select "I cannot make the above schedule, so I would like to attend on a different date or individually.
2, This entry
If you would like to be considered for selection after attending the briefing, please submit this entry.
3、Interview
You will have an interview with one of our employees.
4, Offer of employment